Effective Pest Control Services For
Wichita, KS Properties
---
BugBros Pest Control offers comprehensive pest control services to homes and businesses throughout all of Sedgwick County and the surrounding areas.
As the largest city in the state, Wichita, KS, is filled with interesting things to do. From the exhibits and museums to historical architecture, our city is a popular place for visitors from all around the Midwest. Some of our visitors, however, can lead to some real consequences. Nuisance pests are attracted to our state's temperate, continental climate, and they're eager to gain entry onto your Wichita property. Pest infestations pose a long list of threats to your property and loved ones, which is why you need dependable protection all year long.
BugBros Pest Control offers comprehensive pest control services to homes and businesses throughout all of Sedgwick County and the surrounding areas. Since 2015, our family owned and operated company has provided effective, affordable, and reliable pest control solutions you can feel good about. Call us today for an honest quote, and we'll get started right away.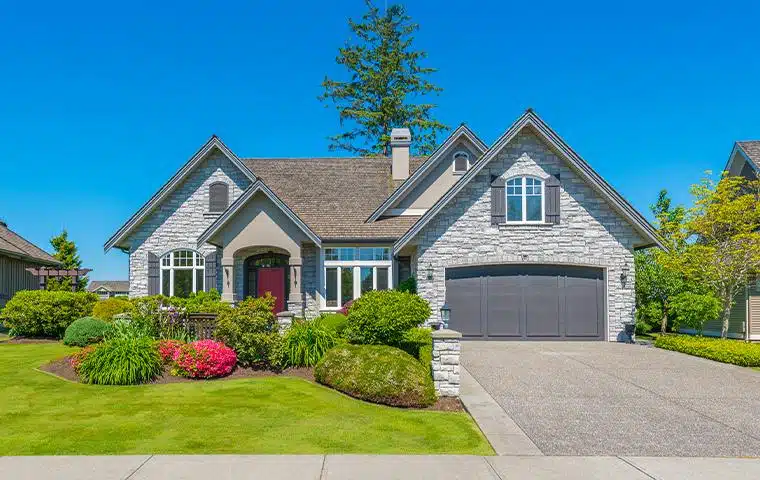 ---
Home Pest Control In Wichita, KS
Wichita is a fantastic place to live; there's no doubting that, but it doesn't come without its share of negatives. Your home has plenty of food, water, and shelter sources that attract nuisance pests. With all of the pest attractants around your house, you need to protect yourself from the detriments of an infestation.
BugBros Pest Control is proud to offer complete residential pest control services that guarantee year-round coverage from common household pests, including bed bugs, cockroaches, termites, mosquitoes, rodents, fleas, ticks, and many others. After conducting a thorough interior and exterior inspection, we formulate the necessary treatment plan to tackle the problem.
Here are some common problem areas we pay close attention to throughout your property:
Attics and crawlspaces

Baseboards and walls

Patios and decks

Surrounding vegetation

Windows and doors
Once we complete a customized treatment, we promise to come by for a follow-up visit within 30 days. We also offer emergency and same-day services to cater to your needs. BugBros Pest Control services over 2,000 residential properties, and our reputation speaks for itself. When you go with BugBros, you go with the best. Call us today for a detailed estimate.
Commercial Pest Control In Wichita, KS
A city like Wichita is blossoming with businesses, big and small. Whatever kind of company you run, an infestation is possible, and nothing threatens your reputation quite like pest activity. Pests not only put your good name at risk, but they endanger the health and safety of your employees and customers. To effectively protect your facility from pest infestations, you need reliable services from the professionals.
The qualified team at BugBros Pest Control provides commercial pest control services to a long list of businesses. We currently service over 100 commercial properties, including restaurants, hotels, retail shops, grocery stores, office buildings, and many others. No matter what type of facility you're operating, pests are lurking just around the corner, and we're here to offer you year-round protection that you can depend on.
Whether you're dealing with cockroach activity or a rodent infestation, call us today. We're ready to handle all of your commercial pest control needs, no matter the case. Once treatment is complete, our team will return monthly or bi-monthly for follow-up services. Contact BugBros to learn more and request your complimentary estimate.
Are You Aware Of The Dangers Of Mosquitoes In Wichita, KS?
Mosquitoes are much more than nuisance pests; they're vector pests. That means they're capable of transmitting a long list of diseases and illnesses through their bites. All of a sudden, the itching and scratching doesn't seem like such a big deal, does it? It's really about what's being injected into the host as the mosquito does the biting.
When feeding on the blood of their host, mosquitoes pass along a variety of parasites, bacteria, and viruses, putting you at risk for contracting dangerous vector-borne illnesses like malaria, West Nile, Zika, encephalitis, and many others. To protect yourself and your loved ones from these illnesses, you need to be proactive in minimizing your exposure to mosquitoes.
There are a lot of DIY methods and short-term solutions that may temporarily solve your mosquito problems. However, the best and most long-lasting mosquito control will always be from a professional pest control company. Here at BugBros, our mosquito control and prevention methods guarantee year-round protection from these bloodsuckers, so get in touch with us today to get started.
Guide To Detecting Bed Bugs In Wichita, KS
The last thing you want to worry about when you're sleeping is bed bugs crawling around in your sheets. Unfortunately, it's a reality that Wichita property owners need to be aware of. If you're not sure whether you have bed bugs or not, there are a few telltale signs to help you figure it out. You may find little, red, bloodstains on your sheets, left behind after feeding. There may be rusty, brown excrement spots left behind as well. Also, you may discover eggshell casings around harborage areas. Bed bugs discard these as they progress through their life cycle.
One of the most obvious signs of bed bugs is waking up with a line of red bites that you didn't go to sleep with the night before. If you see any of these indications, you need to call us right away. The team at BugBros Pest Control has extensive experience in the successful detection and extermination of bed bugs, and we're ready to help. Contact us today for more info.
Complete the form below or Call (855) 593-5455 for your no-obligation pest control quote.
100% Backed By Our
Crazy Happy Guarantee
Bugs are bad.
Crazy Happy
is good. Hire our team of highly skilled bug assassins and you'll never worry about whether the job will be done right! We're the highest-rated around because we're passionate about our craft (
check the 1500+ 5-Star reviews from our #CrazyHappyCustomers
). And if you're not
Crazy Happy
with your experience, we'll refund 100% of your money back - guaranteed!