Quality Pest Control Services In
Valley Center, Kansas
---
One of the few problems that Valley Center residents face is pressure from local pests. Fortunately, BugBros Pest Control is here to help with that.
Valley Center, KS Pest Control
Valley Center is one of the most sought-after suburbs of Wichita, providing a suburban feel without being overcrowded. The nice homes, neighborhoods, and quality schools make it a great place for families and young professionals alike. One of the few problems that Valley Center residents face is pressure from local pests. Fortunately, BugBros Pest Control is here to help with that.
We are a family-owned business, and yes, we are actually run by two brothers. Our goal is to satisfy every customer through fast, effective, and affordable service. At BugBros Pest Control, we are here for our community. For every hour of community service our employees provide, we give them an hour of paid time off. And if you have pest problems, we want to be there for you, too. Call us today and let us go to work for you.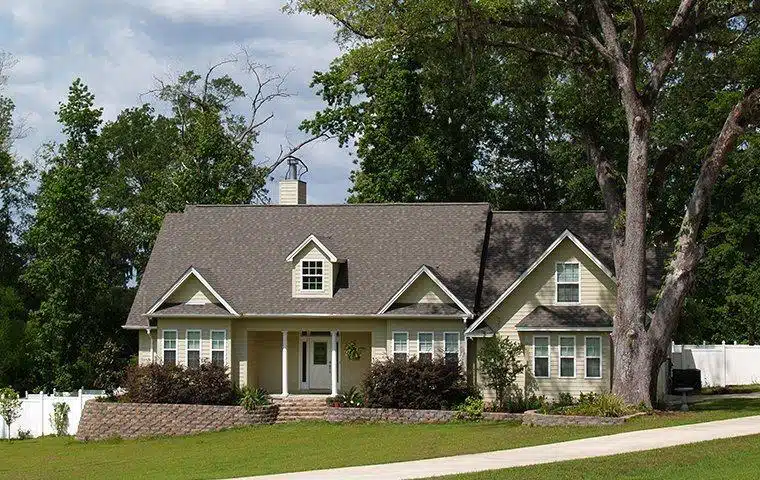 ---
Home Pest Control In Valley Center, KS
Most people can't wait to get home after a long day. They enjoy kicking back on the couch, playing in the backyard, and just spending time with family and friends. But pests in your home can make your time at home a nightmare.
Our pest control process is designed to make sure your home remains safe and pest-free. We start every treatment with an inspection of the interior and exterior of your property. After identifying the specific pest pressures in your home, we begin a treatment plan. This plan includes:
Exterior perimeter treatment

Spray of any plants, shrubs, and other vegetation near your home

Treatment of all windows and doors

Treatment of decks and patios

Treatment of interior baseboards

Removal of spider webs and wasp nests

Optional lawn treatment




After completing these services, we will also specifically treat any issues your home is facing based on the findings from our inspection. And to make sure pests don't come back, we return on a quarterly basis to re-treat your home.
Whatever your residential pest control needs are, we can take care of them. Contact us today, and let us get to work keeping you pest-free at home.
Commercial Pest Control In Valley Center, KS
You put too much time into your business to have it threatened by pests. At BugBros Pest Control, we're here to protect your business from pests, so you don't ever have to worry about them costing you time, money, or customers. Every BugBros commercial pest control plan starts with a thorough inspection.
We will identify the specific pest situations your business faces, as well as make suggestions on what you can do to help prevent them. Following our inspection, we treat your business with our standard commercial pest control plan, which includes:
Treatment of the entire exterior perimeter

Treatment of all landscaping

Treatment of entryways, windows, decks, and patios

Treatment of baseboards

Removal of spider webs and wasp nests
After our general treatment, we treat other areas of your building based on your business's individual needs. We also set up a follow-up schedule on a monthly, bi-monthly, or quarterly basis, based on the needs of your specific business. Our goal with every business we serve is to develop a plan that not only eliminates pests but keeps them from coming back. We want to worry about pests for you, so you can worry about running your business.
Valley Center's Secret To Flea & Tick Prevention
If you have a pet, you know the problems fleas and ticks can cause. Not only are they an annoyance for you and your pets, they can also pose a major health concern. Fortunately, there are some things you can do to prevent fleas and ticks from bugging you:
Keep pets on year-round flea and tick control.

Regularly bathe and groom your animals.

Frequently wash your pet's bedding.

Vacuum your home consistently.

Keep your grass cut short and your landscaping trimmed.

Make it a habit to check yourself, your family, and your pets every time you come back inside.
If this isn't enough to keep fleas and ticks away, call us for our flea and tick control. We will work with you to develop a flea and tick treatment plan that eliminates them from your home and yard and keeps them from coming back. 
How Dangerous Are The Termites In Valley Center?
Every homeowner shudders when they hear the word "termites." These tiny pests can do major damage to your home. Termites quietly eat away at the wooden structures of your home, usually starting in areas where they go undetected.
By the time you recognize the signs of termites around your home, the damage may already be done. These pests can destroy any part of your home that is made of wood or cellulose, including the walls, joists, foundation, paint, and even wallpaper. Left untreated, termites can threaten the structural integrity of your home, making it unsafe to live in without costly repairs.
If you suspect you have a termite problem, or just want peace of mind knowing that your home is termite-free, contact us today for termite control. We can provide a termite inspection and develop a treatment plan that is 100% guaranteed to keep your home free of termites.
Complete the form below or Call (855) 593-5455 for your no-obligation pest control quote.
100% Backed By Our
Crazy Happy Guarantee
Bugs are bad.
Crazy Happy
is good. Hire our team of highly skilled bug assassins and you'll never worry about whether the job will be done right! We're the highest-rated around because we're passionate about our craft (
check the 1500+ 5-Star reviews from our #CrazyHappyCustomers
). And if you're not
Crazy Happy
with your experience, we'll refund 100% of your money back - guaranteed!