Professional Rodent Pest Control & Exterminators in Tulsa OK
Rodents Are Major Troublemakers
Inspection
We'll begin by inspecting the interior and exterior of your home. We'll look for where rodents are nesting and where they are active as well as entry points that they're using to get in and out of your house. We will also look for conditions in and around your home that may be contributing to your infestation.
Our Rodent Control Offerings
Rodents may be small and cute, but when they get into your house, they become major troublemakers. A rodent infestation can cause serious damage to your home, put your family at risk of illness, and bring parasites inside.
Because they can sneak through surprisingly tiny holes, rodents find it easy to get into houses, which is why you have to take action to get rid of and prevent them. BugBros Pest Control offers rodent control services and surrounding areas to eliminate any active infestations you have in your home and prevent them from entering in the future.
Treatment
Based on the findings of our inspection, we'll develop a treatment plan to eliminate your rodent infestation. We use a variety of methods, including:
Glue boards
Bait stations
Live traps*
*If we use traps, we will check them regularly to remove any rodents that were caught and to reset the traps.
We also offer small hole exclusion work. For holes that are about a half an inch or smaller, we'll use a caulking substance that includes bits of steel wool to fill the holes. This method prevents rodents from getting back inside in the future.
Follow-Up
Our rodent control service is a recurring service. We'll continue to work until your rodent problem is eliminated!
Keep Your Family Healthy With BugBros
A rodent infestation puts your family at risk for all sorts of illnesses and injuries. Protect them by enlisting the help of BugBros to make and keep your home rodent-free. Contact us today to schedule your appointment!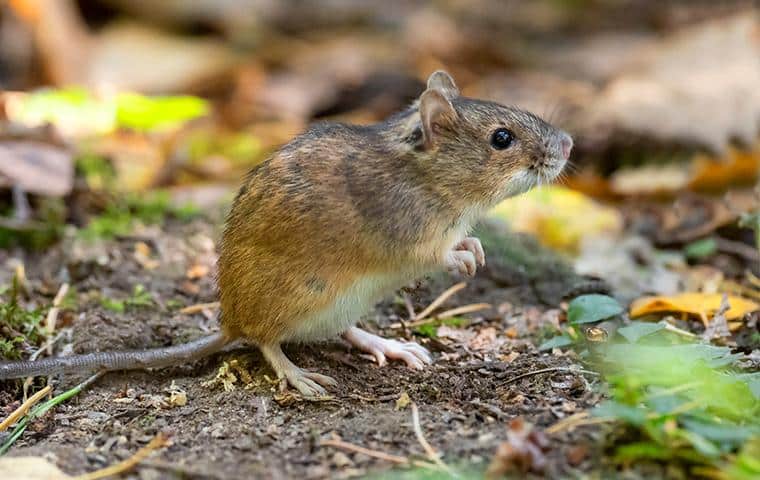 Complete the form below or Call (855) 593-5455 for your no-obligation pest control quote.
100% Backed By Our
Crazy Happy Guarantee
Bugs are bad.
Crazy Happy
is good. Hire our team of highly skilled bug assassins and you'll never worry about whether the job will be done right! We're the highest-rated around because we're passionate about our craft (
check the 1500+ 5-Star reviews from our #CrazyHappyCustomers
). And if you're not
Crazy Happy
with your experience, we'll refund 100% of your money back - guaranteed!