Effective & Affordable Pest Control Services In
Owasso, OK
---
Here at BugBros Pest Control, we are proud to offer dependable pest solutions to homes and businesses throughout Rogers and Tulsa Counties and the surrounding areas.
The city of Owasso, OK, has everything one could want in an Oklahoma suburb. Located just north of Tulsa, our community is filled with nice people, beautiful properties, and lovely scenes of nature. However, we also experience some not-so-pleasant realities, like pest activity. Pests seek entry into Owasso homes and businesses all year long, meaning our properties are vulnerable to the possibility of pest infestation. Infestation poses a long list of threats to your property and everyone inside of it, and the best way to protect yourself is with ongoing services from the pest professionals.
Here at BugBros Pest Control, we are proud to offer dependable pest solutions to homes and businesses throughout Rogers and Tulsa Counties and the surrounding areas. Since 2015, our family-owned and operated company has provided effective, affordable, and reliable pest control solutions you can feel good about. Whatever kind of pest problem you're experiencing, we're here to help. Call us today to set up your inspection and we'll get the ball rolling.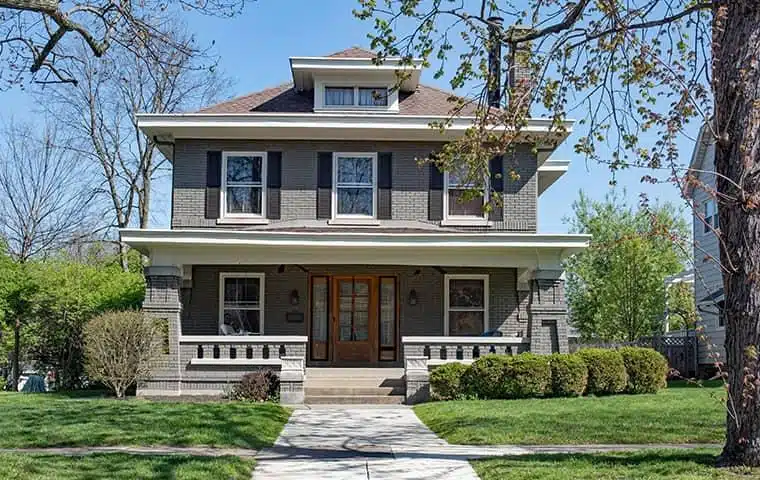 ---
Home Pest Control In Owasso, OK
Your Owasso home is susceptible to pest infestation all year long, and we're here to help. BugBros Pest Control is proud to offer complete residential pest control services that guarantee year-round coverage from common household pests including bed bugs, cockroaches, termites, mosquitoes, rodents, fleas, ticks, and many others.
With over 30 years of combined experience, our team is well versed in Oklahoma pest activity, and we're ready to bring our expertise to the table. Our team of certified pest experts is extensively experienced in the accurate detection and elimination of household pest activity, and once the problem is taken care of, we guarantee a follow-up visit within 30 days after the treatment is complete.
We're proud to service more than 2,000 homes throughout Oklahoma, Kansas, and Arkansas, and we look forward to servicing your home as well. Contact us to discuss your residential pest control needs today.
Commercial Pest Control In Owasso, OK
If you want to secure year-round pest protection for your Owasso business, you've come to the right place. BugBros Pest Control provides reliable commercial pest control services to a long list of valued customers. We currently service over 100 commercial properties, including restaurants, hotels, retail shops, grocery stores, office buildings, and many others.
We offer general pest control services in addition to specialty services for common commercial pests like rodents and cockroaches. After conducting an extensive inspection of both the interior and exterior of your business, our team of licensed pest technicians will develop a customized treatment plan to specifically target the needs of your particular pest situation. Once treatment is complete, our team will return monthly or bi-monthly for follow-up services. Our 100% pest-free crazy happy guarantee gives you the assurance of total satisfaction, or your money back. Reach out to us today to learn more.
Guide To Preventing Cockroaches In Owasso, OK
When we think of cockroaches, we think of unsanitary conditions, as they have the ability to infest and spread pathogens that lead to a long list of diseases. Cockroaches find their way into your home for food, water, and shelter, so it's crucial to eliminate any conditions conducive to attracting them. Luckily, there are some preventative measures you can take to reduce your exposure to them:
Apply weather stripping around windows and doors.

Eliminate sources of excess moisture in and around the property.

Install dehumidifiers in moisture-rich areas like the kitchen, bathroom, and basement.

Reduce clutter and make sure to vacuum the floor and under the furniture.

Regularly sweep beneath the stove and the refrigerator.

Take the trash out regularly and keep it sealed outside in a metal container.
These tips are a great place to start, but still, the safest, most effective way to treat a cockroach infestation is to seek help from a professional pest control company. BugBros Pest Control is ready to rid your property of cockroaches and make the necessary structural modifications to keep them out all year long. Call us today.
Did You Know That Termites Are Avoidable In Owasso, OK?
Prevention goes a very long way when it comes to termite damage. It's best to get ahead of the problem and take the proper precautionary measures to protect your home from an infestation in the first place. The following is a list of ways you can avoid termite activity in your home or business:
Eliminate wood-to-soil contact.

Inspect wooden items entering your property.

Place wood away from the outside perimeter.

Reduce moisture around the entire property.

Remove damaged, rotting, and moisture-damaged wood.

Use loose mortar and weather stripping around windows and doors.
For complete termite control solutions that you can rely on, contact the team at BugBros Pest Control. We're ready to get to work eliminating all termite activity from your property. After a detailed inspection, we work with you to come up with the right treatment approach. From there, we offer continued maintenance services that protect you from termites moving forward. Contact us to get started.
Complete the form below or Call (855) 593-5455 for your no-obligation pest control quote.
100% Backed By Our
Crazy Happy Guarantee
Bugs are bad.
Crazy Happy
is good. Hire our team of highly skilled bug assassins and you'll never worry about whether the job will be done right! We're the highest-rated around because we're passionate about our craft (
check the 1500+ 5-Star reviews from our #CrazyHappyCustomers
). And if you're not
Crazy Happy
with your experience, we'll refund 100% of your money back - guaranteed!