Mosquito Control In Oklahoma & Kansas
Don't Let Mosquitoes Trap You Indoors
Our Mosquito Control Offerings
When the sun gets low and the heat begins to drop to the perfect temperature, most of us want to emerge from our air conditioned confines and enjoy our backyards. Unfortunately, this is exactly the time that mosquitoes emerge as well (bummer, huh?). Nothing can drive you back inside faster than a swarm of mosquitoes intent on finding their next meal!
If you find that your yard is uninhabitable because of out of control mosquito populations, it may be time to contact BugBros Pest Control. Our mosquito control services not only make it possible for you to spend time outdoors again, but also help protect you from the dangerous illnesses mosquitoes spread.
Our mosquito control service targets adult mosquitoes where they rest during the hottest parts of the day. We'll treat your backyard, as well as the shrubbery around your entire house with our backpack mister. The front yard can also be treated for an additional fee.
In addition to the treatment, we'll also make recommendations on how you can aid in keeping the mosquito populations low. Suggestions typically include things like keeping your grass trimmed and eliminating any areas of standing water. Mosquitoes require standing water to breed, so eliminating as many of these spots as possible helps keep new mosquitoes from hatching on your property.
Our mosquito control service is available on a monthly basis during mosquito season to keep your yard a pleasant place to spend time all summer long, and free of dangerous mosquitoes.
Enjoy Your Yard Without The Bites
Hanging out in your own backyard shouldn't have to be an exercise in frustration. With mosquito control from BugBros Pest Control, you can stop swatting away mosquitoes and start enjoying your summer evenings. Contact us to schedule a service today!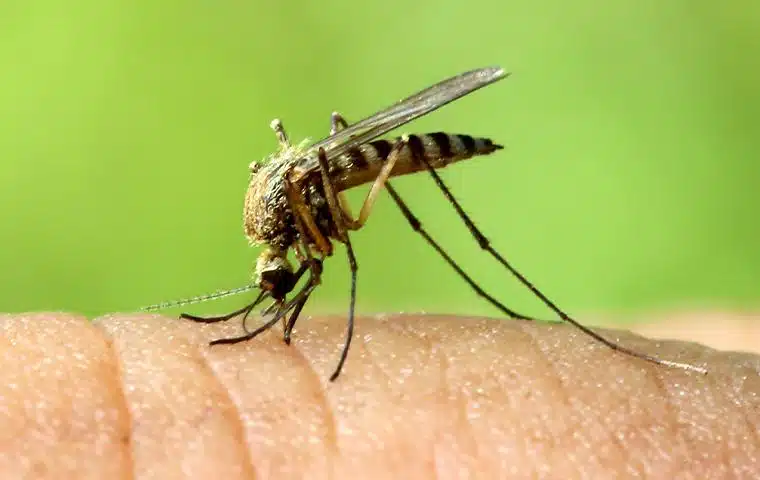 ---
Complete the form below or Call
(855) 593-5455
for your no-obligation pest control quote.
100% Backed By Our
Crazy Happy Guarantee
Bugs are bad.
Crazy Happy
is good. Hire our team of highly skilled bug assassins and you'll never worry about whether the job will be done right! We're the highest-rated around because we're passionate about our craft (
check the 1500+ 5-Star reviews from our #CrazyHappyCustomers
). And if you're not
Crazy Happy
with your experience, we'll refund 100% of your money back - guaranteed!