Professional Pest Control Services In
Maize, Kansas
---
If you want to keep pests away from your Maize property, the skilled pest professionals here at BugBros Pest Control can help.
Maize is a small city in Sedgwick County, named after the American Indian word for corn due to its location within the Corn Belt. Although many people enjoy living within our rural area, many pests also live here in Maize, and they have no problem getting into your home or business. If you want to keep pests away from your Maize property, the skilled pest professionals here at BugBros Pest Control can help.
Our goal is to eliminate current pest threats and prevent them from returning.  By combining advanced pest control methods with over 30+ years of combined pest control experience, we are ready to eliminate the root of your pest problems and implement prevention strategies to keep pests away throughout every season. Don't hesitate to reach out to BugBros Pest Control today to learn more about our commercial and residential pest control options.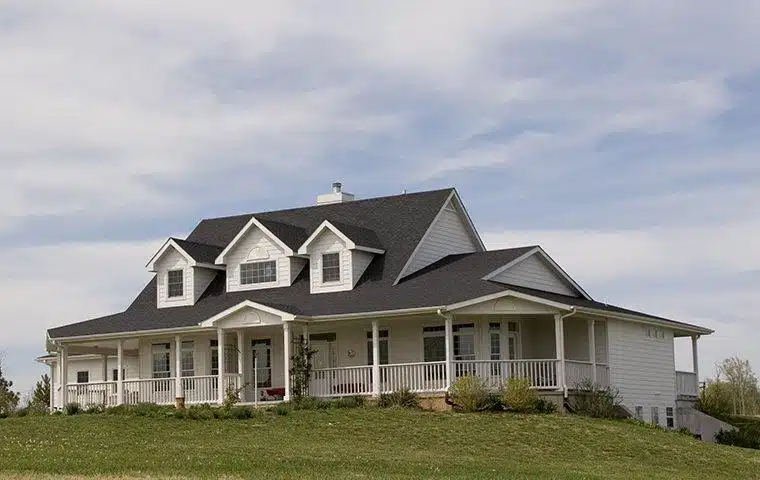 ---
Home Pest Control In Maize, KS
Pests come in many shapes and sizes and are capable of causing a wide range of problems if they infest your home. No Maize homeowner should have to deal with the stress, frustration, damage, and health concerns caused by pest infestations.
At BugBros Pest Control, we firmly believe in treating the core of your pest problems rather than just treating the symptoms. No matter what types of pests you're dealing with, you can depend on our licensed pest control experts to get the job done right.
We have what it takes to accurately identify, eliminate, and prevent pest problems throughout the entire year. At BugBros, we care about the needs of your home and family, which is why we will work with you to develop the perfect pest control solution for your Maize residential property.
Get in touch with us today to ask about our residential pest control services or to schedule your free inspection.
Commercial Pest Control In Maize, KS
BugBros Pest Control is committed to protecting a wide variety of Maize businesses from pests. If you want to keep your office building, hotel, retail store, or restaurant free of the area's toughest pests, the professionals here at BugBros have you covered. We understand how important effective commercial pest control services are to maintain a pest-free environment for your customers and employees.
Don't allow pests to call your reputation into question and drive away your loyal customers. Instead, work with BugBros Pest Control to implement year-round commercial pest control services you can count on. Give us a call today for more information about our commercial pest control solutions.
Learn To Identify The Signs Bed Bugs Leave Behind In Maize, KS
Keeping pests out of your Maize home or business can be a very tiring and difficult task, especially if some of those pests can invade by hitching rides onto your clothing, bags, and belongings. Bed bugs are common pests that can only invade residential and commercial properties if they are brought inside. Unfortunately, these tiny, reddish-brown pests aren't easy to prevent.
When it comes to bed bugs it's important to learn how to identify the signs of a bed bug infestation as soon as possible. Here are a  few signs you can use to identify bed bug activity in your Maize home:
An unpleasant musty smell, which is often described as smelling like coriander (this smell is often stronger in cases of large bed bug infestations).

Bloodstains dotted across your bedding, sheets, and clothing.

Bed bug excrement in your bed, on your furniture, or in your carpet.

Tiny bed bug eggs that are white and no larger than the size of a pinhead.

Bed bugs themselves, alive or dead.

A pattern of rows or clusters of bites on your skin, which are often itchy and red.
The best way to handle a bed bug infestation is to turn to the pest professionals here at BugBros Pest Control. We understand how to control and treat a wide variety of common pests, including bed bugs. Contact our pest technicians today to learn more about how we remove bed bugs from Maize properties.
Did You Know Termite Damage In Maize, KS Is Avoidable?
When termites invade your Maize home or business, it's only a matter of time before they inflict significant structural damage that can cost thousands of dollars to repair. One of the best things you can do to avoid termite damage is to remove factors that could potentially attract them to your property. Protect your Maize property from termites by keeping a few of the following termite prevention tips in mind:
Reduce sources of excess moisture.

Cut shrubs and thick foliage back from your exterior walls.

Seal cracks and crevices around the exterior of your property.

Repair leaking pipes.

Keep your gutters clean and free of debris.

Remove wooden materials from your lawn.
If you believe termites are living in your Maize home or business, contact BugBros Pest Control today for immediate assistance with your termite control needs!
Complete the form below or Call (855) 593-5455 for your no-obligation pest control quote.
100% Backed By Our
Crazy Happy Guarantee
Bugs are bad.
Crazy Happy
is good. Hire our team of highly skilled bug assassins and you'll never worry about whether the job will be done right! We're the highest-rated around because we're passionate about our craft (
check the 1500+ 5-Star reviews from our #CrazyHappyCustomers
). And if you're not
Crazy Happy
with your experience, we'll refund 100% of your money back - guaranteed!