Comprehensive Pest Control Services In
Jenks, OK
---
 It's such a great place, in fact, that pests are eager to settle down right here in town. More specifically, in our homes and businesses.
The small-town charm of Jenks, OK, makes this Tulsa suburb a great place to live and visit. Between the aquarium and the Riverwalk Crossing, there's so much to do. It's such a great place, in fact, that pests are eager to settle down right here in town. More specifically, in our homes and businesses. That's right, as unfortunate as it may be, your Jenks property is at risk of experiencing pest infestation, which is why it's so important to secure help from the pest professionals.
BugBros Pest Control is here to kill bugs, and create crazy happy customers. We are a family owned and operated company with over 30 years of combined experience, and we work hard to protect our valued customers from the dangers of pest infestation. Since 2015, we've been providing affordable, effective pest solutions to homes and businesses throughout Tulsa County, and the surrounding Arkansas communities. Give us a call today to discuss your residential or commercial pest control needs.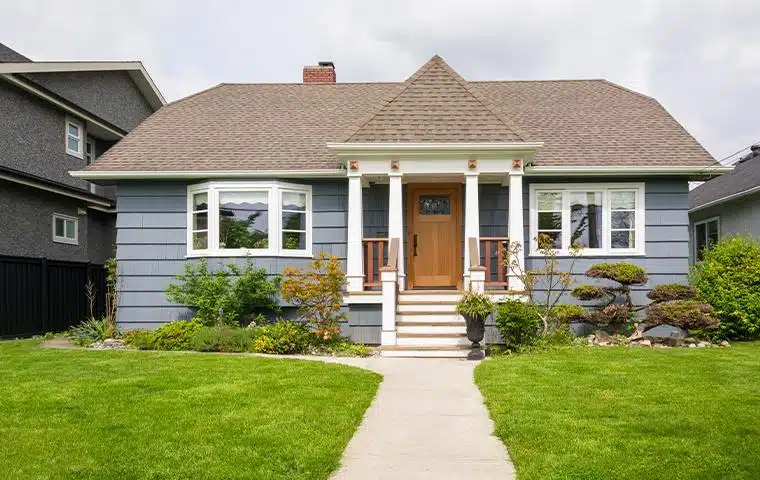 ---
Home Pest Control In Jenks, OK
If you own a home in Jenks, it's important that you address your pest control needs. Household pest infestation is a serious nightmare that endangers your health and safety, not to mention that of your loved ones.
That's why we highly recommend ongoing services from the pest professionals. BugBros Pest Control is here to help. We currently service over 2,000 homes throughout Arkansas, Kansas, and Oklahoma with quality residential pest control solutions.
After conducting an extensive inspection of both the interior and exterior, our team of licensed pest technicians will develop a customized treatment plan to specifically target the needs of your particular pest situation.
Our 100% pest-free crazy happy guarantee gives you the assurance of total satisfaction, or your money back. Call us today to get your reasonable, complimentary quote. We look forward to providing you with the best residential pest protection around.
Commercial Pest Control In Jenks, OK
Your Jenks business is vulnerable to pest infestation, and that is not something you want to take lightly. Commercial pest infestation causes serious problems, and the best protection you can get is from the team at BugBros Pest Control. We offer a variety of general commercial pest control solutions, as well as specialty services for rodents and cockroaches. Our services are effective, affordable, and always dependable. No matter what kind of pest problem your business is facing, we've got you covered.
We service a broad range of properties, such as hotels, multi-family residences, office buildings, property management, restaurants, retails, and many others. Our services currently protect over 100 commercial properties in the area. Our team of certified pest experts is extensively experienced in the accurate detection and elimination of commercial pest activity. Once the problem is taken care of, we guarantee a follow-up visit within 30 days after the treatment is complete. Contact us to get started with commercial pest control services.
Are Fleas & Ticks Dangerous In Jenks, OK?
The thing to remember about fleas and ticks is that they're both parasitic pests. Ticks feed on the blood of mammals, birds, reptiles, and amphibians. Fleas only feed on mammals and birds, as they tend to prefer hairy hosts that they can attach themselves to easily. Not only are fleas and ticks parasites, but they're also vector pests. They can transmit a variety of diseases to their hosts, so if you or your pet gets bitten by a tick or flea, you're at risk of contracting serious illnesses. Some of these conditions include Lyme disease, Malaria, Bubonic plague, and Encephalitis, just to name a few.
To thoroughly guard your property, and those inside of it, it's important to minimize your exposure to fleas and ticks. BugBros Pest Control offers comprehensive flea and tick control services that allow you to feel safe and protected throughout the year. We are dedicated to your complete safety and satisfaction, and we won't stop until the problem is thoroughly taken care of. Call us today for a detailed quote.
Are Bed Bugs Preventable In Jenks, OK?
Bed bugs are parasitic pests that can cause serious problems in your home or business. Once an infestation starts spreading, there's no telling where it might go. That's why property prevention is so important. Here are some tips for avoiding bed bug infestation in Jenks:
They tend to hide in the cracks and crevices of your clutter, so keeping a clean, tidy space goes a long way in preventing bed bugs. This includes regularly washing and drying your bedding, linens, and clothing on high heat to kill off bed bug activity.

You should also get protective encasements for your mattress and box spring. This prevents bed bugs from entering, and also keeps existing bed bugs from escaping and spreading infestation.

Additionally, when you bring new items into your home, make sure to do a thorough inspection, checking for any signs of bed bug activity. Notably, watch out for used furniture, secondhand clothing, and luggage.
The most reliable source of bed bug control is help from the pest professionals. Here at BugBros Pest Control, we offer comprehensive bed bug treatments that give you lasting, pest-free results you can count on. Contact us today to get the protection you need to sleep through the night, undisturbed.
Complete the form below or Call (855) 593-5455 for your no-obligation pest control quote.
100% Backed By Our
Crazy Happy Guarantee
Bugs are bad.
Crazy Happy
is good. Hire our team of highly skilled bug assassins and you'll never worry about whether the job will be done right! We're the highest-rated around because we're passionate about our craft (
check the 1500+ 5-Star reviews from our #CrazyHappyCustomers
). And if you're not
Crazy Happy
with your experience, we'll refund 100% of your money back - guaranteed!