Reliable Pest Control In
Hutchinson, Kansas
---
From fleas and ticks to termites, rodents, and bed bugs, your Hutchinson property is at risk of an infestation, and you need protection from the pest professionals.
Hutchinson, KS Pest Control
Here in Hutchinson, KS, we are proud to be the county seat of and the largest city in Reno County. Situated right on the Kansas Prairie, along the Arkansas River, we are a community of dedicated Kansasians, and we work hard to uphold a reputation of excellence. Nothing threatens a good reputation quite like nuisance pest activity, and unfortunately, these little intruders are all over town. From fleas and ticks to termites, rodents, and bed bugs, your Hutchinson property is at risk of an infestation, and you need protection from the pest professionals.
BugBros Pest Control is a family-owned and operated company committed to offering exceptional pest control and extermination services. Since 2015, we've been providing year-round protection to homes and businesses throughout Reno County and the surrounding areas. Our services are effective, affordable, and always dependable. Call us today to get your free, honest, and reasonable quote, and we'll get started right away.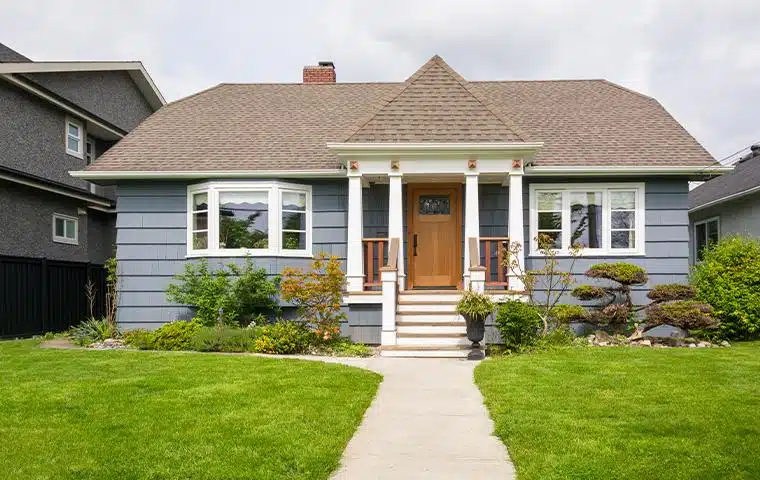 ---
Home Pest Control In Hutchinson, KS
Owning a home comes with a long list of responsibilities, and it can be very overwhelming. One of these concerns is the possibility of a pest infestation, and household pests can be pretty relentless about gaining entry into your home. To protect your property and your loved ones from the dangers of infestations, you need to secure regular services from the pest professionals.
Here at BugBros Pest Control, we provide top-of-the-line residential pest control services that guarantee pest-free conditions all year long. We currently service over 2,000 homes throughout Kansas, Arkansas, and Oklahoma, offering comprehensive interior and exterior inspections, treatments, and follow-up services.
Our team of certified pest experts can accurately detect and eliminate household pest activity. Once the problem is taken care of, we guarantee a follow-up visit within 30 days after the treatment is complete. Let's get started and schedule your free inspection right away.
Commercial Pest Control In Hutchinson, KS
You've worked hard to build your Hutchinson business into what it is today. The last thing you want to deal with is pest activity. It can tarnish your reputation, damage your property, and seriously threaten the health and safety of your customers and employees. Professional pest protection is essential if you want guaranteed, year-round coverage from pest activity.
BugBros Pest Control's commercial pest control services protect a wide range of facilities, including the following:
Hospitality

Multi-family residences

Office buildings

Property Management

Restaurants

Retail
Currently utilized by over 100 local businesses, our commercial pest control services are always customizable, always effective, and always reliable. We can handle whatever pest problems come your way, and we specialize in commercial rodent and cockroach control. Our services are available monthly or bi-monthly to suit your needs, and you can rest assured knowing your business is in the very best hands possible.
How To Avoid Fleas & Ticks In Hutchinson, KS
From you and your loved ones to your fur babies and household pets, everyone on your Hutchinson property is vulnerable to flea and tick infestations. Both of these parasitic, blood-sucking pests can transmit a variety of diseases through their bites. Whether it's tapeworm from a flea or Lyme disease from a tick, you need to be careful.
Here are some helpful tips for minimizing your exposure to flea and tick activity:
Check everyone (including pets) for any ticks or fleas after being outside.

If you have pets, treat them with a flea bath or flea spray.

Shower yourself and your pets after spending time outdoors.

Treat your clothing with or buy clothing pre-treated with permethrin.

Use tick and flea repellents on the exterior of your home.

Wash and dry all clothing, bedding, linens, laundry, and upholstery on high heat.
If you suspect any flea or tick activity on your property, call in the team at BugBros right away. We will assess the situation and come up with the appropriate flea and tick treatment plan to fit your needs. You deserve the peace of mind knowing your family, pets, and loved ones are all protected from these parasitic pests. Call us today to set up your free inspection.
Common Signs Of Termite Activity In Your Hutchinson, KS Home
Termites are notorious wood eaters known for causing large scale property damage. These destructive pests feed on the structural timbers of your home, weakening the construction over time and posing a considerable safety risk to everyone inside the house. The sooner you detect a termite infestation, the sooner you can treat the problem.
If you have termite activity in your home, you may see a number of different signs, like discolored or drooping drywall, buckling walls, and ceilings, bubbling paint, crumbling windowsills, or loose tiles. There may be windows and doors that are hard to open, visible cracks along the foundation, and common signs of water damage.
If you think there may be any termite activity on your Hutchinson property, the smartest thing to do is contact the professionals. BugBros Pest Control offers quality termite control and prevention solutions that protect your property throughout the year. Get in touch with us for your free, reasonable quote.
Complete the form below or Call (855) 593-5455 for your no-obligation pest control quote.
100% Backed By Our
Crazy Happy Guarantee
Bugs are bad.
Crazy Happy
is good. Hire our team of highly skilled bug assassins and you'll never worry about whether the job will be done right! We're the highest-rated around because we're passionate about our craft (
check the 1500+ 5-Star reviews from our #CrazyHappyCustomers
). And if you're not
Crazy Happy
with your experience, we'll refund 100% of your money back - guaranteed!