Reliable Pest Control Solutions In
Goddard, Kansas
---
 Protect your Goddard home or business from the area's toughest pests when you reach out to the experienced pest technicians here at BugBros Pest Control.
Goddard is a small city in Sedgwick County and is a suburb of Wichita. Although many people enjoy living in our area, it's important to understand that a wide variety of nuisance and dangerous pests also live here in Goddard and are always searching for new ways to invade your property. Protect your Goddard home or business from the area's toughest pests when you reach out to the experienced pest technicians here at BugBros Pest Control.
Our team of highly-trained bug assassins has the skill and experience needed to get the job done right. We offer many different commercial and residential pest control options designed to keep your Goddard home or business free of pests throughout the entire year. Don't allow rodents, insects, and other common pests to invade your property and threaten your peace of mind. Instead, turn to BugBros Pest Control today for excellent pest control solutions you can trust.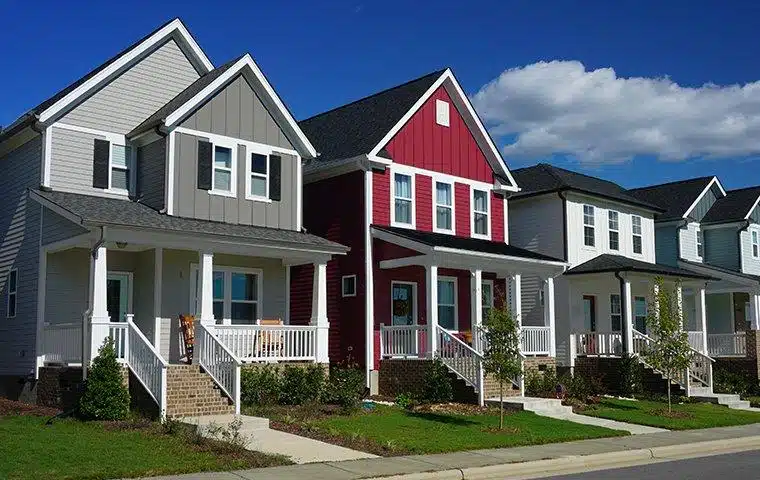 ---
Home Pest Control In Goddard, KS
It's difficult to feel at ease in your Goddard home when you know pests are living with you. Insects, rodents, and spiders are common household pests that can cause many problems when they infest your residential property.
When it comes to keeping your Goddard home and family protected from the area's toughest pests, the professionals here at BugBros Pest Control have you covered.
We offer general pest maintenance and pest-specific services, depending on the needs of your home, family, and budget. If you're ready to rid your home of destructive and dangerous pests, get in touch with BugBros Pest Control.
Our technicians are ready to find the right solution for all of your residential pest control needs.
Commercial Pest Control In Goddard, KS
Owning a successful business comes with a long list of responsibilities, and one of those responsibilities is keeping your Goddard commercial facility free of destructive and dangerous pests. The success of your business depends on the satisfaction of your customers, which means it's important to maintain a clean, pest-free environment.
Protect your property, customers, employees, and reputation from invading pests by partnering with the experienced pest professionals here at BugBros Pest Control for excellent commercial pest control solutions. We work hard to keep your Goddard commercial facility free of pests by utilizing customized services that fit the unique needs of your business. Reach out to BugBros Pest Control today to get started.
Five Common Misconceptions Goddard Homeowners Have About Bed Bugs
Bed bugs are small, parasitic insects that feed on human blood. Although most people have heard about bed bugs and the problems they cause, there are many misconceptions about these tiny pests that simply aren't true. Below are five misconceptions that homeowners have about bed bugs:
Bed bugs only infest unsanitary properties. Unfortunately, bed bugs will infest any property they end up in, no matter if it's clean or dirty.

Bed bugs are dangerous. Thankfully, this myth isn't true. Although bed bug infestations can lead to increased anxiety and a lack of sleep, they don't pose any direct threats to your health.

Bed bugs can be eliminated with over-the-counter sprays. Unfortunately, bed bugs are resistant to many forms of pesticide found in your local hardware store.

Bed bugs can fly. Bed bugs don't have wings and can't fly, instead, they move around by hitchhiking on people and their belongings.

Bed bugs only bite at night. While it is true that bed bugs prefer to bite you when you sleep, they will come out and bite if they become hungry during the day as well.
If you believe bed bugs have taken over your Goddard property, BugBros Pest Control can help. We provide effective bed bug treatments designed to eliminate bed bugs in all stages of life. Contact us today to get started.
Here's How Goddard Residents Can Minimize The Mosquitoes In Their Backyard
When you spend time in your backyard, the last thing you want to worry about is mosquitoes. Mosquitoes are common insect pests that feed on the blood of humans and animals. These irritating pests are known for peppering your skin with itchy red welts and ruining outdoor gatherings with their presence. Unfortunately, mosquitoes are just as dangerous as they are annoying.
Mosquitoes transmit a wide range of dangerous diseases that can make you sick, including malaria, West Nile virus, yellow fever, and dengue. To minimize the mosquito populations around your Goddard property, implement the following mosquito prevention tips:
Clean debris out from your gutters to prevent rainwater from building up.

Dump out items in your lawn that may collect water, such as tarps, buckets, kiddie pools, and flowerpots.

Replace the water in your birdbaths every two to three days.

Fill in low lying areas of your lawn to prevent excess water from accumulating.

Remove all other sources of still or standing water from your lawn.

Trim your grass short regularly and keep thick foliage cut away from your exterior walls.
Although mosquito prevention tips are helpful, they aren't a replacement for professional mosquito control services. At BugBros Pest Control, we're experienced in providing excellent solutions to cover all kinds of pest problems, including mosquitoes. Get in touch with our skilled technicians today to find out more about our mosquito control process.
Complete the form below or Call (855) 593-5455 for your no-obligation pest control quote.
100% Backed By Our
Crazy Happy Guarantee
Bugs are bad.
Crazy Happy
is good. Hire our team of highly skilled bug assassins and you'll never worry about whether the job will be done right! We're the highest-rated around because we're passionate about our craft (
check the 1500+ 5-Star reviews from our #CrazyHappyCustomers
). And if you're not
Crazy Happy
with your experience, we'll refund 100% of your money back - guaranteed!