Quality Pest Control Solutions In
Derby, KS
---
Pest activity compromises the health and safety of your loved ones, which is why it is crucial to secure professional pest protection for your Derby home.
The growing community of Derby, Kansas is large enough to provide you with all your essential amenities, but small enough to give you the close-knit feeling of a community-oriented town. Unfortunately, local pest populations are members of our community, and as much as we hate to admit it, Derby property owners are vulnerable to pest infestation all year long. If you want to effectively protect your home or business from the dangers of infestation, it's important to rely on pest professionals.
BugBros Pest Control is a family owned and operated company that is committed to offering exceptional pest control and extermination services. Since 2015, we've been providing effective, affordable, and reliable pest control solutions to properties throughout Derby and the surrounding areas. Our 100% pest-free guarantee gives you the assurance of total satisfaction, or your money back. Reach out to us today to get your free quote, and we'll set up an inspection right away.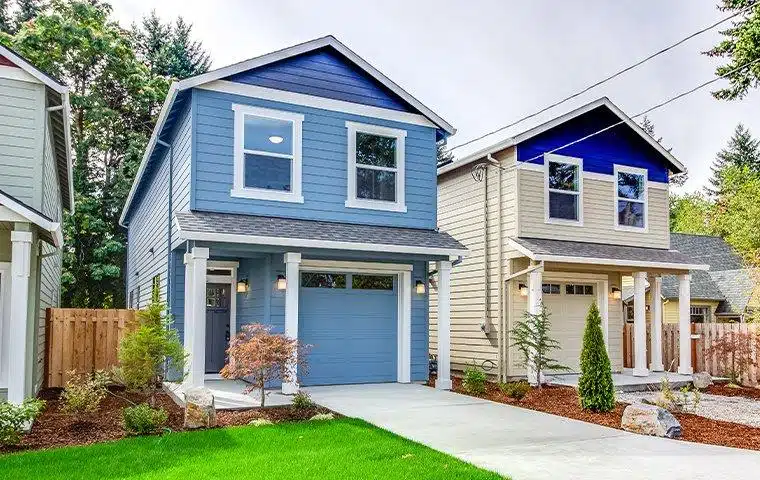 ---
Home Pest Control In Derby, KS
Household pest infestation can cause serious damage to your home, not to mention the widespread contamination it can cause. Pest activity compromises the health and safety of your loved ones, which is why it is crucial to secure professional pest protection for your Derby home.
You're in luck, because the team at BugBros Pest Control is here to help. We're proud to offer top-of-the-line residential pest control services that guarantee pest-free conditions all year long.
We currently service over 2,000 homes throughout Arkansas, Kansas, and Oklahoma, and we're always here to help. Our home protection plans guarantee year-round coverage from common household pests including bed bugs, cockroaches, termites, mosquitoes, rodents, fleas, ticks, and many others.
Once treatment is complete, we will return for a follow-up inspection 30 days later to make sure your property remains pest free. Contact BugBros to learn more and request your complimentary estimate.
Commercial Pest Control In Derby, KS
There are a lot of negative consequences that come with commercial pest infestation. The repercussions are large enough that they can destroy your business, which is why it's important for you to protect your Derby business from these year-round intruders. In order to effectively guard your facility from pest infestation, it's a good idea to secure reliable services from the professionals.
BugBros Pest Control offers complete commercial pest control services to over 100 businesses in the local area. We offer year-round pest coverage to a variety of businesses and facilities, including property management, multi-family residences, restaurants, hospitality, retails, office buildings, and many others. We can handle whatever pest problems come your way, and we specialize in commercial rodent and cockroach control. We also offer follow up services on a monthly or bi-monthly basis to keep conditions totally pest-free. Call us today.
Are Cockroaches Harmful In Derby, Kansas?
Cockroaches crawl around in sewers and pipes and all kinds of garbage. There's no telling where they've been or what type of bacteria they may have picked up on their unsanitary travels. When cockroaches contaminate your home or business, they leave feces, saliva, and shed skin everywhere they go. These droppings contain allergens that pose a serious health threat to everyone who comes into contact with them or anything they've contaminated.
When cockroaches infest a building, they get into the insulation, causing the allergens to become airborne. This can lead to a whole host of illnesses, such as asthma, stomach sickness, viral diseases, dysentery, cholera, leprosy, plague, typhoid fever, poliomyelitis, parasitic worms, and many others. The team at BugBros Pest Control is experienced in the comprehensive treatment and prevention of cockroach activity all around your property. Don't risk your heath and the health of those around you, and reach out to us today to get started.
Helpful Ways To Avoid Rodent Infestations In Derby, Kansas
If you want to effectively protect your property from rodent infestations, there are a few preventative measures you should keep in mind. A lot of these tips have to do with maintaining proper sanitation around your property, as lack of cleanliness can lead to increased rodent activity.
Rodents are highly attracted to spills, crumbs, residue, garbage, and all kinds of food. That's why it's essential to eliminate access to food sources. You should also take the trash out regularly and keep it stored outside in tightly sealed, metal containers. Use gnaw-proof containers to store food, and make sure to eliminate sources of excess moisture throughout the property. Also, be sure to seal up cracks, crevices, and other potential entry points.
Being proactive in your rodent prevention efforts can go a long way, but none of these tips are as effective as professional pest control services. The best plan of action is to call the team at BugBros Pest Control. Our rodent control and prevention services give you year-round protection so you can feel safe on your Derby property.
Complete the form below or Call (855) 593-5455 for your no-obligation pest control quote.
100% Backed By Our
Crazy Happy Guarantee
Bugs are bad.
Crazy Happy
is good. Hire our team of highly skilled bug assassins and you'll never worry about whether the job will be done right! We're the highest-rated around because we're passionate about our craft (
check the 1500+ 5-Star reviews from our #CrazyHappyCustomers
). And if you're not
Crazy Happy
with your experience, we'll refund 100% of your money back - guaranteed!