Dealing with the Infestation: How to Get Rid of Bedbugs in Your Home
---
Annoying, frustrating, and frankly dangerous occasionally, bedbug infestation is common in Africa, Asia, Europe, and North and South America. They're tricky to stop and, once present, even harder to remove. If you're facing or want to avoid a bedbug invasion, it's crucial to know how to get rid of bedbugs at home effectively. This article provides insights into identifying bedbugs, sealing entry points, and taking proactive measures to keep your home bedbug-free. 
Identifying Bed Bugs
One of the first things you need to know how to do is identify the problem. Bed bugs are first recognized by the mark they leave behind, usually in red welts and rashes along the skin. These infections can last a few days to a week or two and often itch. Most people don't recognize this as bed bugs, however. It is common to see a few bites in a straight line when getting bed bug bites, but while this is a good rule of thumb, bites in a straight line does not always guarantee it is bed bugs you are dealing with. Another confounding variable is that many people do not have any reaction to bed bug bites at all. According to a 2010 study by the University of Kentucky, nearly a third of people have no visible skin reactions to bed bug bites.
Bed bugs are colored a reddish brown and grow to be about a quarter of an inch. They have a flat, oval shape and feed exclusively on blood. Bed bug Infestations are often associated with travel. As a precaution, immediately wash and dry your clothes in a hot setting upon returning from trips. 
Recognizing the signs of bed bugs early on is essential for timely intervention and is a valuable skill to prevent a more extensive infestation.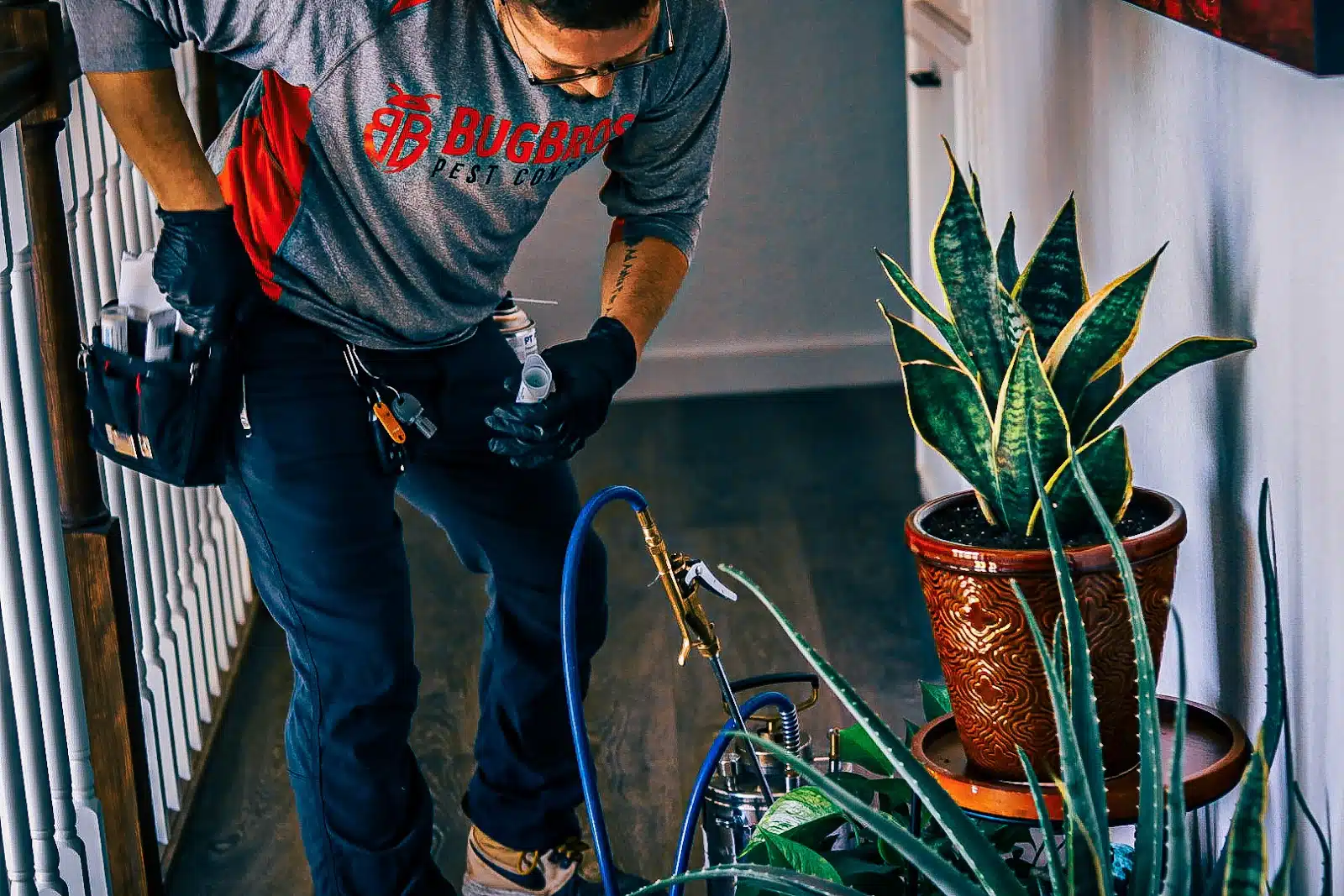 Sealing Entry Points: A Proactive Approach
Bed bugs are adept at eluding detection, often hiding in cracks, furniture seams, and personal belongings. Unlike common misconceptions, these pests don't originate outdoors but are hitchhikers, typically brought in via personal items. They locate hosts by sensing carbon dioxide and body warmth. In single residences, it's rare for them to navigate through walls, a scenario more common in multifamily settings or unchecked severe infestations.
Regularly inspecting and sealing potential hiding spots, using mattress covers, and exercising caution with shared utilities are key preventive measures.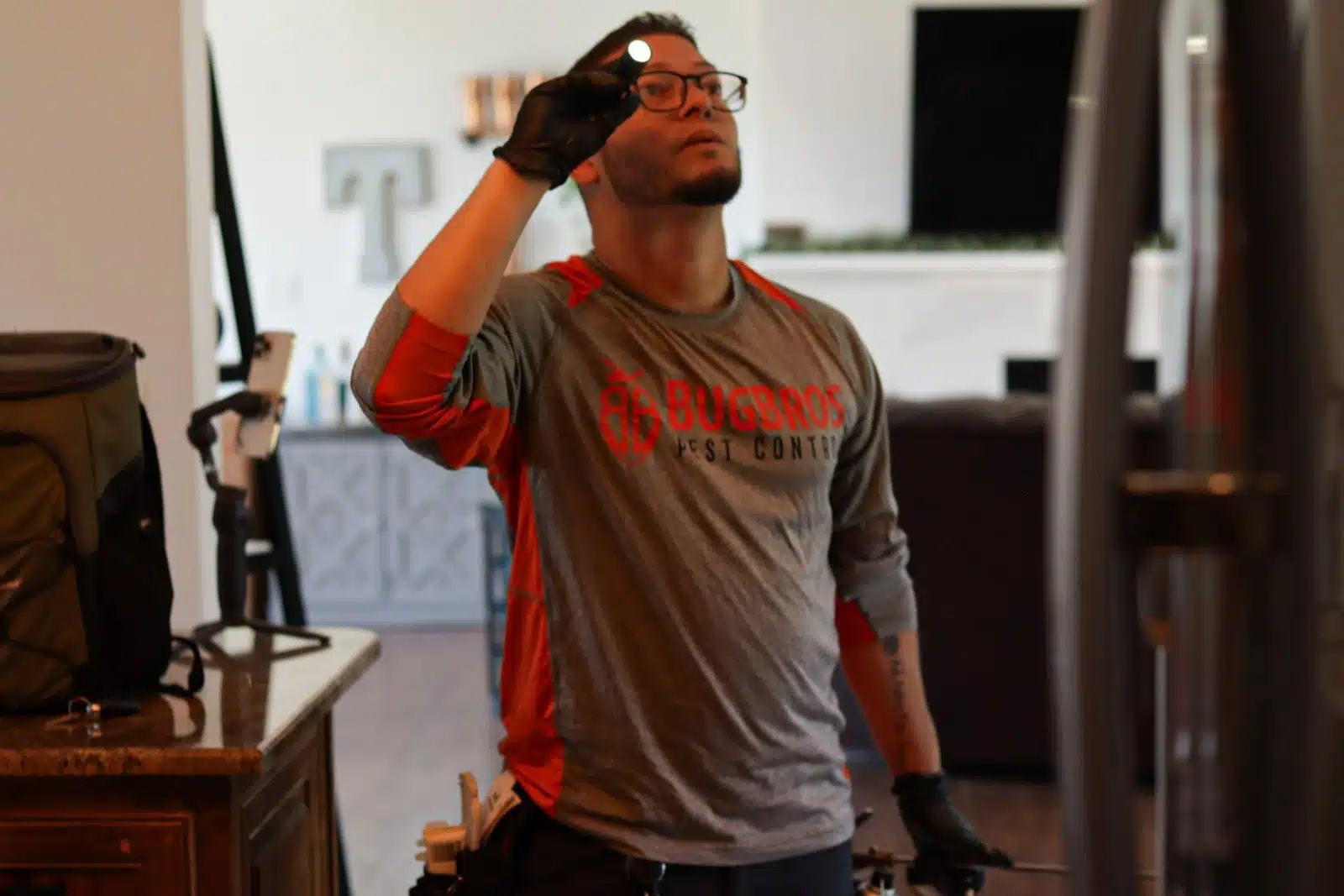 Isolating Infestations: A Swift Response
Immediate action is paramount upon identifying a bedbug infestation or its early signs. Isolating the affected items or areas minimizes the risk of broader contamination. Furthermore, it's essential to maintain consistent sleeping patterns and locations. Altering these can inadvertently amplify the spread of bed bugs, as they're drawn to changes in body heat and carbon dioxide sources.
To prevent their mobility, thoroughly cover all openings, seams, and crevices. Regularly inspect your home with a flashlight to catch any signs of bedbugs. Maintaining a clean and decluttered environment will also make it easier to identify potential hiding spots.
Calling in Professionals: Effective Bedbug Removal
While numerous home remedies for bedbugs are available in the market, their effectiveness often needs improvement. Despite their claims, many over-the-counter products have been scientifically proven to be inadequate against bedbug infestations. Not only can these DIY treatments drain your wallet, but self-application can also interfere with subsequent professional treatments, prolonging and complicating the eradication process. Even if the bedbug infestation appears minor, tackling it with professional expertise is only advisable. For thorough and effective resolution, always consult expert pest control services immediately.
Home remedies for bed bugs can be helpful for minor infestations, but for comprehensive elimination, it's best to seek professional assistance. Additionally, you might wonder how to kill bedbugs at home safely and effectively. The answer lies in professional expertise and specialized treatments.
It's important to remember that where there's one bedbug, there are likely more. Taking cautious measures is essential to prevent their resurgence. While professional help is recommended for total eradication, following their advice for prevention is equally vital.
Dealing with bedbugs can be challenging, but it's not an insurmountable problem. While there are some suggested homemade remedies for bed bug infestations, seeking professional assistance offers the most comprehensive solution. Keep your home clean, clutter-free, and well-maintained to create an environment where bedbugs are less likely to thrive. Bed bugs are challenging to deal with, and no one would blame you for your fear or frustration, but with the right approach, you can effectively tackle bedbug infestation and ensure a pest-free living space.
1,000+ reviews
Our Crazy Happy Customers
We're the highest-rated around because we're incredibly passionate about our craft. As a matter of fact, our Crazy Happy Customers have given us a perfect 5.0 rating on 1,500+ reviews. That's unheard of! See for yourself why our raving fans have placed us head & shoulders above the competition.
Complete the form below or Call (855) 593-5455 for your no-obligation pest control quote.