Professional Cockroach Pest Control & Removal in Tulsa OK
Cockroaches Win The Prize For Dirtiest Pests
Of all the pests that may invade your house, cockroaches are the dirtiest. They love to spend their time in filthy, unsanitary areas, like on toilets, in garbage bins, and on animal carcasses and feces. While in these locations, they pick up all sorts of dangerous pathogens, then spread them across all the surfaces they walk across.
If cockroaches are in your house, they have likely contaminated your counter tops, food prep areas, and even your food itself. Because they are so challenging to eliminate, professional cockroach control is a must. BugBros Pest Control offers roach control services that work!
Our Cockroach Control Offerings
BugBros has developed an integrated roach control service that combines several treatment methods to produce the most effective results. These methods include:
Using glue boards and sticky monitors to pinpoint where cockroaches are getting into your house..
Treating all necessary areas of your home, including entryways, cracks, and crevices
Using bait and dust in the walls behind electrical outlets and light switches.
Using bait in roach hotspots, such as bathrooms and kitchens, and behind appliances.
By treating a wide array of areas in your house, we target roaches in all the areas where they are most likely to spend their time.
Our cockroach control service for your Oklahoma home, includes follow-up visits. We'll visit your home every two weeks to inspect and re-treat until the entire infestation is gone.
Protecting Your Home From Roaches
Cockroaches are hardy creatures that are not easy to eradicate. They are also dangerous creatures that you don't want in your house. If you suspect that you have a roach problem, don't try to handle it yourself, contact BugBros. We have the experience and knowledge necessary to eliminate your infestation in its entirety!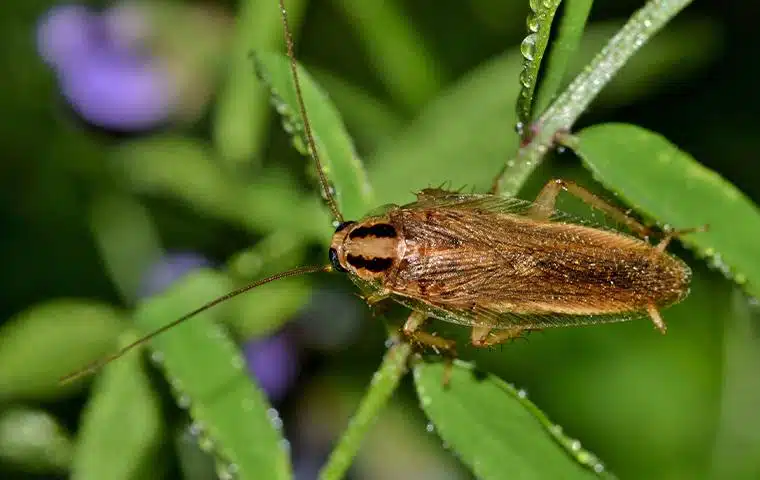 Complete the form below or Call (855) 593-5455 for your no-obligation pest control quote.
100% Backed By Our
Crazy Happy Guarantee
Bugs are bad.
Crazy Happy
is good. Hire our team of highly skilled bug assassins and you'll never worry about whether the job will be done right! We're the highest-rated around because we're passionate about our craft (
check the 1500+ 5-Star reviews from our #CrazyHappyCustomers
). And if you're not
Crazy Happy
with your experience, we'll refund 100% of your money back - guaranteed!