Advanced, Year-Round Pest Control Services In
Bixby, OK
---
Protect your Bixby home or business by trusting the skilled pest technicians here at BugBros Pest Control. 
Bixby is a suburb of Tulsa and is located in Tulsa and Wagoner counties. Although many homeowners and business owners enjoy living in our area, pest infestations are a constant threat here in Bixby. When it comes to controlling pests such as termites, ants, cockroaches, stinging insects, and rodents, BugBros Pest Control has you covered. We are proud to provide advanced pest control services that are designed to control and prevent pests year-round. Protect your Bixby home or business by trusting the skilled pest technicians here at BugBros Pest Control. With over 30+ years of combined pest control experience, you can depend on us to eliminate your pest problems once and for all!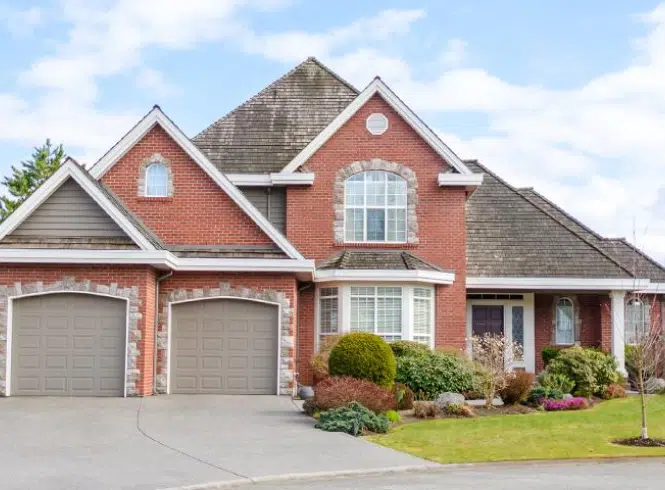 ---
Home Pest Control In Bixby, OK
Owning a Bixby home comes with all kinds of responsibilities, such as protecting your property and family from pest problems. The best way to control and eliminate pest problems is with a little help from the experienced pest professionals here at BugBros Pest Control.We are dedicated to finding the right solution to fit the needs of your specific pest situation. Our pest professionals will work to identify current pest threats and develop a residential pest control plan to get rid of them.

We don't just treat the pests we see, instead, we dig deeper to discover the core of your pest problems and eliminate it through the use of high-quality treatment methods. To learn more about how we protect Bixby residential properties from pests or to request your free estimate, don't hesitate to reach out to BugBros Pest Control today!
Commercial Pest Control In Bixby, OK
If you're looking to protect your Bixby business from the many pests that live in the Tulsa area, look no further than BugBros Pest Control. At BugBros, we provide excellent commercial pest control services to keep Bixby businesses protected from pests of all shapes and sizes. We have what it takes to provide complete pest protection within a wide range of business industries, including:
Restaurants
Retail Stores
Office Buildings
Hotels & Motels
Property Management
& More
No matter what commercial pest control services you need, the professionals here at BugBros Pest Control can deliver. Our licensed pest technicians are committed to protecting your Bixby business throughout every season. And, because we understand that every business has unique pest control needs, we will work with you to identify the right commercial pest control plan for your property. Get in touch with us today to ask about our monthly and bi-monthly commercial pest control service options.
How Dangerous Are Mosquitoes In Bixby, OK?
When you think about dangerous animals, a few animals that come to mind might include sharks, tigers, and other fearsome predators. But did you know that the most dangerous animal in the world is smaller than an inch long? Mosquitoes hold this title due to their ability to transmit a wide range of life-threatening diseases. Mosquito-borne diseases cause more than one million deaths each year. A few of the diseases that mosquitoes spread include:
Dengue
Malaria
West Nile virus
Yellow fever
Property Management
Zika virus
To reduce mosquito populations around your Bixby home or business, the professionals here at BugBros Pest Control offer effective mosquito treatments through the use of backpack misters. Give us a call today to learn more about how we treat mosquito infestations!
Guide To Avoiding Termites In Bixby, OK
Several species of wood-destroying organisms live throughout the United States. However, eastern subterranean termites are the most common wood-destroying pests in our area and are capable of causing widespread damage in your Bixby home or business. Although termites might look tiny, they can cause large problems when they work together to eat through the structure of your property.
One of the best ways to avoid termite damage is to eliminate things that may attract them to your Bixby property in the first place. Avoid attracting termites to your home or business by implementing a few of the following termite prevention tips:
Ensure your gutters are clear and your downspouts are draining water away from your building.
Cut thick foliage away from your foundation to allow excess moisture to dry up.
Store firewood away from your exterior walls.
Remove dead and decaying wooden materials from your lawn, such as stumps, fallen trees, and logs.
Repair leaking fixtures, pipes, and faucets to reduce excess moisture.
Avoid using mulch around your property and try using non-wooden materials instead.
If you suspect that termites are living in or around your Bixby property, it's important to reach out to the professionals right away. Termites infestations often involve multiple colonies and are difficult to identify, which is why most termite infestations are only discovered after extensive damage has already been done. Turn to the professionals here at BugBros Pest Control today for more information about how we can eliminate and prevent termite problems.
Complete the form below or Call (855) 593-5455 for your no-obligation pest control quote.
100% Backed By Our
Crazy Happy Guarantee
Bugs are bad.
Crazy Happy
is good. Hire our team of highly skilled bug assassins and you'll never worry about whether the job will be done right! We're the highest-rated around because we're passionate about our craft (
check the 1500+ 5-Star reviews from our #CrazyHappyCustomers
). And if you're not
Crazy Happy
with your experience, we'll refund 100% of your money back - guaranteed!