Benefits Of Professional Pest Control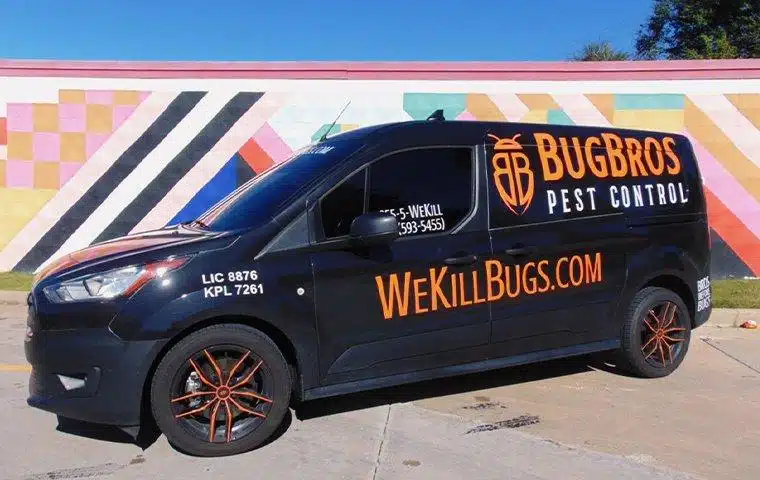 ---
It's a question that we have been asked many times before, and for good reason. "Can I get rid of bugs with DIY?" "Do pest home remedies work?" "Will essential oils kill bugs?" Sadly, the bitter truth for each of these statements is 'no.'
Home remedies, DIY mixtures, and other natural products serve a unique purpose in cutting back pest populations or preventing rapid spread, but they are not capable of eliminating established pest infestations. If mosquitoes, ticks, bed bugs, cockroaches, or even mice have found their way into your home, you'll need more than a spray bottle of vinegar to root them back out again.
Professional pest control is a staple of modern living and is paramount to keeping pests out for good. The biggest benefits of professional pest control services are:
Safe treatments that do not endanger the health and wellness of humans (or their furry friends!)
Fast-acting results you can see
Affordable pricing
Expert evaluation of pests both past, present, and future
Ongoing prevention services that keep you safer longer
It's important to note that professional services often incorporate Integrated Pest Management principles, also known as IPM. Taking a holistic approach to your home and pest infestation, IPM is similar to the processes of an osteopathic doctor. By identifying the pest species, root cause, and any attractant factors, professional pest control agents quickly put a stop to your issues using the most strategic and well-rounded approach.
Professional Services Versus DIY: What's The Big Deal?
Now that we've had a nice long look at the merits of professional pest services, we would be remiss not to mention DIY remedies. However, there are very few real benefits associated with their use.
In fact, DIY remedies may cause more harm than good in your backyard.
DIY treatments for ants, particularly fire ants, may actually cause them to reproduce faster in your lawn. This makes many outdoor activities painful, and even dangerous to at-risk populations.
Certain home remedies are impossibly expensive to enact. After all, who has the money to coat their entire lawn in vinegar bottles and food-grade diatomaceous earth? Hint, it's not us.
If created incorrectly, DIY bug control may harm you more than help you. Attempting to remove a wasp nest from the roof or a rat from the garage entirely on your own could have disastrous results.
Have pest problems that need pest answers? Call in the Bug Bros today by reaching out to our office directly. Get a free quote for your pest infestation right now!
Why Bug Bros Make #CrazyHappyCustomers Every Day
Let's just cut to the chase: bugs are gross. Not only are they a drain on your home and its many resources, but they could be posing a threat to the people and family members you love most. If that isn't enough to get the ball rolling, we don't know what will!
Bug Bros doesn't want to be your 'bug guy' — we want to be your bros! That means we aim to offer expert experience, friendly service, and affordable pricing to everyone in our service area. Don't believe us? Check out some our of awesome customer reviews!
When you're ready to begin biting back against bugs, take our word for it and don't go solo.
So what are you waiting for? Join our #CrazyHappyCustomers by calling our main office today, or by chatting with one of the bros online using our text tool. Let's get you the best pest eliminators on this side of the river!
1,000+ reviews
Our Crazy Happy Customers
We're the highest-rated around because we're incredibly passionate about our craft. As a matter of fact, our Crazy Happy Customers have given us a perfect 5.0 rating on 1,500+ reviews. That's unheard of! See for yourself why our raving fans have placed us head & shoulders above the competition.
Complete the form below or Call (855) 593-5455 for your no-obligation pest control quote.